Posted on | December 3, 2010 | No Comments
In 1963 at Camp Lejeune, Ronald Foster took pennies and cut them into dimes. The vending machines at the base took dimes to pay for cigarettes and other items. You could get a 30 cent pack of cigarettes for 3 cents. The secret service arrested Ronald Foster and some other fellow marines for mutilation of currency. Unbeknown to Ronald Foster, his commanding officer entered a guilty plea on his behalf.
In 2005, when Ronald Foster applied for a gun permit, he was denied based on his felony conviction for cutting up coins.
Ronald Foster now holds the dubious honor of being Obama's first pardon. I guess Ronald Foster's commanding officer nickel and dimed into that plea.
Posted on | October 2, 2010 | No Comments
In 1992 David Lane Woolsey was convicted of digging up Native American ruins in Utah. Apparently, Utah has a problem with amateurs and professionals digging up Native American ruins where said digs are "unauthorized." Oddly, Woolsey and another dude were deepening a hole that was already there, but that was enough for a conviction under the Archaeological Resources Protection Act of 1979, 16 U.S.C. 470aa-mm.
Some good doing hikers reported the men and the authorities did their duty by enforcing the law. The sentencing judge was not overwhelmed with the criminal intent of Woolsey.
In a very unsophisticated manner, Woolsey applied for a federal presidential pardon never expecting to get it. George W. Bush granted the pardon for no apparent reason. In my opinion, Bush is an outdoors man himself and likely felt some type of affinity towards Woolsey's simple application.
Posted on | April 25, 2010 | No Comments
In 1976 Hammer was convicted of illegally contributing $54,000 to Nixon's campaign. He made the convictions under a false name. The underlying act of the conviction was in question at the time of the time Hammer made his original plea. The judge rejected the initial plea as a result of this information. Two years later, Hammer acquiesced and admitted his guilty.
Hammer, the self made millionaire doctor, received a great amount of criticism for his business tactics, but was a true philanthropist. Many thought Regan would pardon Hammer at the end of his second term, but he did not. George H. W. Bush finally pardoned Hammer, and Hammer was apparently very grateful for the pardon.
Posted on | March 18, 2010 | No Comments
Angelo "Gyp" DeCarlo was a member of the Genovese crime family. He ran the loan sharking activities in New Jersey in the 1960s. He was purportedly hooked up with Frank Sinatra. He was sentenced to 12 years after being convicted of extortion and poisoning.
DeCarlo was diagnosed with cancer while incarcerated. In December of 1972 he was pardoned by Nixon and was released from prison. In October 1973, he died.
While a special investigator looked for signs of corruption, none was found. Insiders believe that Vice-President Spiro Agnew was friends with Sinatra, and the VP asked the Nixon to pardon DeCarlo.
Posted on | March 11, 2010 | No Comments
Many American's were against the Vietnam War. At the time of the draft, the baby boomers were at the center of the draft. Sentiment was that the draft was unfair because the rich and the well educated could escape the draft. Many young people left to go to Canada. The United States prosecuted people who avoided the draft.
President Ford issue conditional amnesty to draft dodgers once the war ended. In 1977, President Carter issued full amnesty to all Vietnam era draft dodgers.
According to experts at the time, some 50,000 draft dodgers remained in Canada even after Carter's full amnesty.
Posted on | February 14, 2010 | No Comments
Isaac Robert Toussie was convicted of fraudulently obtaining mortgages from the Department of Housing and Urban Development. He was pardoned by George W. Bush, but then, suddenly, W revoked the pardon several days later.
This pardon is most notable.
The pardon was apparently revoked after W learned that Toussie's father had made various contributions to the Republican party and that the application for the pardon usurped the normal chain at the department of justice and the pardon attorney and wound up in the hands of white house counsel.
When you apply for a pardon with the Department of Justice, strong language appears on the application that you must wait five years after the conviction to apply for a pardon. When folks contact me, I usually won't even do a pardon application unless the total government supervision has been expired for at least five years, let alone the conviction. The only exception to this is when the pardon clears up immigration issues, we will accept them. I digress. In the instant discussion, Mr. Toussie's conviction wasn't even close to the five year mark, not to mention the total period of supervision.
A significant question is posed about the illegality of W's revocation. Does the president have the power to revoke a pardon? Apparently the answer is that if the filing of the actual paperwork has not been perfected by the pardon attorney at the department of justice, then the president can revoke the pardon.
Precedent exists regarding revocation of pardons. See In re De Puy, 7 F. Cas. 506, 510-11 (S.D.N.Y. 1869) (holding that a pardon can be revoked if the paperwork has not been perfected). Some experts prescribe to this theory as why W did not revoke Marc Rich's pardon.
Fool me once, shame on you. Get your dad to donate money to the party and influence white house counsel behind the president's back to get you pardoned, shame on you twice.
Posted on | February 10, 2010 | No Comments
After World War II, Winters entered into the import/export business. He was recruited to illegally export B-17 bombers to Israel. He manage to smuggle three B-17s to Israel. He conspired to violate the Neutrality Act of 1939 by helping Israel with two other men: Al Schwimmer and Herman Greenspun.The three men were prosecuted by the United States Attorney in Miami.
Greenspun was convicted but served no time in jail. He was pardoned by John F. Kennedy in 1961.  Schwimmer was convicted but served no jail time. He was pardoned by Bill Clinton in 2000. Winters was convicted an served 18 months in federal prison. He was pardon on George W. Bush as part of Bush's last day of pardons on January 1, 2009. Winters' pardon was the first pardon of a deceased person since Henry Ossain Flipper by Clinton. The whole discussion of the posthumous pardon is obviously not much of discussion anymore.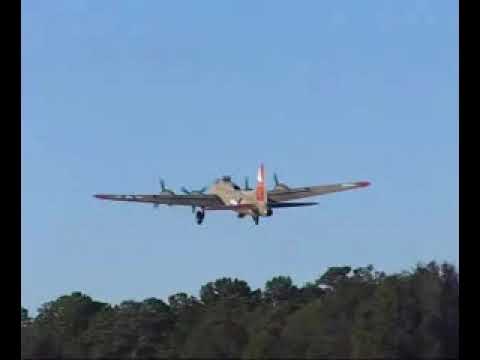 Posted on | January 4, 2010 | 1 Comment
Vicki Lopez Lukis was a Lee County Commissioner in Florida. She was convicted of mail fraud by using her position of power on the as Board member to influence her personal life. She was romantically involved with a lobbyist. She voted for items that helped the lobbyist's clients. She attempted to "convince" someone running for the Board not to run based on an illict video tape she possessed and later leeked to the media regarding the candidate's personal life.
Once in prison, she worked with many young people to try to help them become active members of society. In fact, her work has been so influential she is considered by some to be an authority on the subject of re-integration from detention for women. Now that she is not in custody she has continued to worked with young women to help them re-enter society and have a positive impact on society.
Clinton commuted her sentence on November 21, 2000.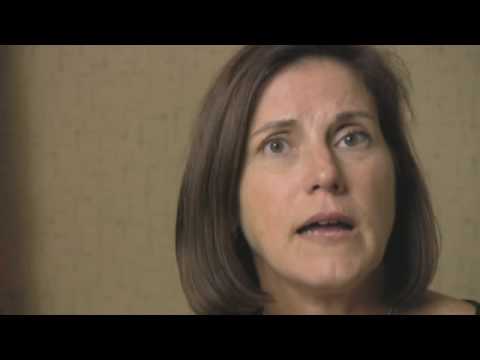 We have an update regarding this matter. The press release follows:
Former Lee County Commissioner's 1997 Fraud Conviction Vacated
For Immediate Release
February 14, 2011
Coral Gables, FL – The 1997 conviction of former Lee County Commissioner Vicki Lukis was vacated in its entirety today by the U.S. District Court for the Middle District of Florida. Judge John E. Steele found that the trial court had acted without legal authority in Lukis' prosecution under the so-called "honest services fraud" statute.
"This has been a long and painful journey, and I am relieved to finally restore honor and dignity to my good name, to my family and to my friends who always stood with me," Lukis said.
The original prosecutor joined Lukis in seeking a writ of error coram nobis, an extremely rare legal proceeding which completely nullified Lukis' conviction and completely clears her record of the conviction.
"Mrs. Lukis has been completely acquitted of all charges that she accepted monetary or other benefits for decisions she made in her official capacity as a county commissioner," said Thomas Green, her defense attorney.
The U. S. Supreme Court recently ruled in an unrelated case that honest services fraud applies only in cases where bribery or kickbacks are involved, confirming Lukis' long-argued interpretation. That ruling, in turn, prompted the District Court in Fort Myers to review Lukis' case, and to conclude that her actions were not a crime under the law and that she was wrongfully accused and convicted for a non-existent crime.
Lukis, then Vicki Lopez Wolfe, was elected to the Lee County Commission in November 1990. During her tenure, she dated Sylvester Lukis, a prominent lobbyist based in Washington, DC, who represented clients before the county board. The commissioner resigned from office in January 1993, and the two wed in August 1994. In March 1995, Vicki and Sylvester Lukis each was charged with one count of honest services mail fraud, one count of bribery and eight counts of using a facility in interstate commerce to commit bribery.
Following a two-week trial in April 1997, jurors cleared Sylvester Lukis of all counts and found Vicki Lukis not guilty of all counts except one: honest services mail fraud. In post-trial interviews, several jurors stated their belief that Vicki Lukis had lied about her relationship with Sylvester Lukis, as the prosecution had argued. Sentenced to 27 months in federal prison, the ex-commissioner served more than 15 months before then-President Clinton commuted her sentence in November 2000.
"Mrs. Lukis' conviction and her subsequent time in federal prison is the most unfortunate and unfair outcome I have ever experienced in my 44 years of criminal defense work throughout the United States," said Green, of the Sidley Austin law firm. "Mrs. Lukis was wrongly accused of honest services fraud because she attempted to keep private her personal relationship with a man who later became her husband, but her denials had nothing to do with her official duties. They only had to do with her desire to keep the press away from her personal life."
Following her release from prison in Central Florida, Lukis returned to her home in Coral Gables and dedicated herself to criminal justice reform. She serves as the vice chairman of the Florida Department of Corrections' Reentry Advisory Council and is a board member of Florida's Prison Rehabilitative Industries and Diversified Enterprises (PRIDE). She also served as the chairman of then-Governor Jeb Bush's Ex-Offender Task Force and is the former executive director of Miami-based Girls Advocacy Project (GAP), Inc.
"I am very pleased with the court's decision today and feel totally vindicated," Lukis said. "I am grateful to the government for joining me in seeking this deserved relief. It has been a long and winding road to justice, but one that provided the catalyst for the important reform work in which I am engaged.
"It is my fervent hope that the renewed interest in my criminal case because of today's decision will result in greater attention to the important reform efforts for which I and so many other dedicated volunteers advocate," Lukis added.
In December 2004, Governor Bush and the Florida Cabinet restored Lukis' civil rights. Since then, she has emerged as a well-respected authority regarding criminal and juvenile justice issues, with a focus on enhancing public safety and reducing corrections costs. Her expertise includes prisoner reentry and the needs of girls in the juvenile justice system. Lukis consults with local, state and national government officials, policymakers and stakeholders concerned about prisoner rights.
Posted on | January 1, 2010 | 1 Comment
MacDonald was chairman of the Navajo. He was convicted in both tribal court and US Federal court for different criminals offenses.
Most notable was a fraud conviction for his involvement in a deal for a piece of land known as the Big Boquillas ranch. Before the Boquillas transaction, the Navajo and the Hopi were disputing a piece of land in Arizona. Boquillas was huge. If MacDonald purchased Boquillas for the Navajo, he wouldn't have to worry if he lost the fight with the Hopi over the disputed lands. The argument justified the transaction.
The dispute is how he purchased the lands. At 9:50 a.m. on July 15, 1989, Tom Tracy and Bud Brown bought Big Boquillas for $26.2 million. At 9:55 a.m., on the same day, MacDonald bought the same land from Tracy and Brown for $33.4 million.
Later that year, MacDonald, who made $55k a year, was seen driving a new beamer.
At MacDonald's trial in federal court, Brown testified that MacDonald was in on the deal. MacDonald was accused of accepting bribes and kickbacks. MacDonald was convicted.
MacDonald was convicted in tribal court too. He was given a pardon under Navajo law under a theory of hozhonji, which means the Beauty Way; to forgive.
Clinton pardoned many folks on his last day in office–that day in American history is notable on its own. At the urging of U.S. Rep. Patrick J. Kennedy, MacDonald was on Clinton's last day list.
Posted on | December 1, 2009 | 1 Comment
In 1964, Hoffa was convicted of bribing a grand juror and received a sentence of 15 years in jail. He appealed. His appeals ran out. In 1967 he was incarcerated. At the time of his conviction he was the president of the teamsters. He handed over the reigns of the teamsters to a Frank Fitzsimmons.
In 1971, Hoffa was given a conditional commutation by Nixon. The condition was that Hoffa not be involved in the teamsters and not be involved with unions for a period of ten years following his release from custody. Hoffa was unhappy with the condition and planned to challenge the condition of the commutation in court.
Before Hoffa got could start his challenge of the condition from Nixon, he went missing in 1975 in Michigan.
keep looking »